Archive for the ' Dailies ' Category

So which is it?  Arruebarruena or Arruebarrena?  I asked the Dodgers when I started seeing it spelled  Arruebarrena.   The response yesterday was "Arruebarruena."  but when the Dodgers first signed Erisbel, you kept seeing Arruebarruena everywhere.

Jesus Padilla saw the Dodgers response to me so he twitted this picture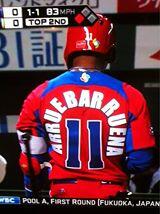 Jesus said " Jesus Padilla‏@Jay_P822h
@Dodgers @crzblue I sort of follow Cuban baseball and the Cuban Ntnl Team, and have always seen it as Arruebarruena.
Once Erisbel arrived at Camelback Ranch, the Dodgers announced him as Erisbel Arruebarrena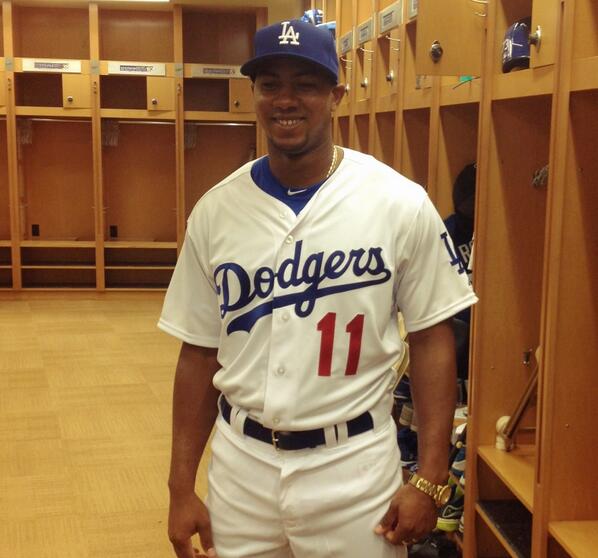 Either way, Welcome Erisbel!   I see that both in Cuba and with the Dodgers you are wearing Manny Mota's number.   Great choice!
'Arruebarrena' actually only has one 'u,' slips into tie for MLB's second-longest name
By Matt Monagan | Follow @Mono11
Cuban shortstop Erisbel Arruebarrena officially reported to Dodgers Spring Training on Thursday. Along with comparing his playing style to Yasiel Puig, the 23-year-old confirmed that his last name is actually spelled with 12 (Arruebarrena) and not 13 (Arruebarruena) letters. See his Cactus League jersey below:
Posted on March 14, 2014 at 9:23 am

Filed in:

Dailies